Q Texas Smokehouse Menu NCL

Authentic BBQ at Sea with the Q Texas Smokehouse on Norwegian Cruise Line
When we expereienced the Q Texas Smokehouse on the Norwegian Encore, as born and raised Texans, were thrilled to find something SO good. The flavors, presentations, and atmosphere really made us feel like we were back at "County Line" in Austin (for you Austinites, you'll get this!).
This specialty restaurant on Norwegian Cruise Line is a relatively new concept an is only on a few ships at the moment including the NCL Encore, Joy and Bliss. I'm actually surprised it hasn't made it on to the newer Viva and Prima.
That said, if you're a meat lover and BBQ entheusiast, you won't be disappointed with "Q Texas Smokehouse". It's worth using one of your free at sea speciality dining credits as the price can quickly addup when you start with appetizers, get a few sides and the main meat fiesta. If you don't have a specialty dining credit, ordering the "Pitmaster Platter" will get you a little of everything for $29 and you won't leave hungry.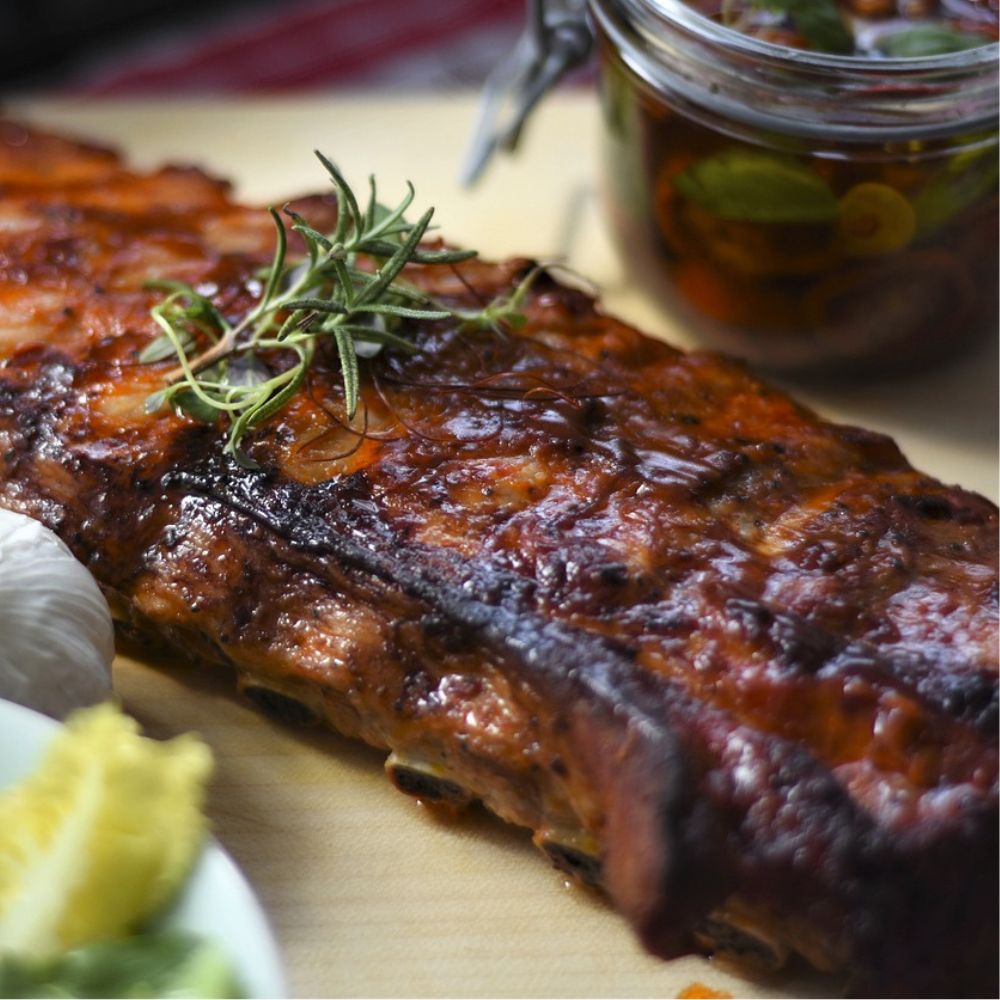 In our group of 4, we each ordered something different so we could try just about everything on the menu and the only real head scratcher was the salmon… but for those non-meat eaters, it's a good chioce (but we'd recommend the shrimp instead).
If you're not terribly hungry and want a light meal, try going just for the Lone Star Potato, which is essentially a loaded baked potato for only $8. It's the best value on the Q Texas Smokehouse Menu for what's essentially a small meal at a premium dining restaurant!
Q Texas Smokehouse Menu on NCL