NCL Drink Prices & Bar Menus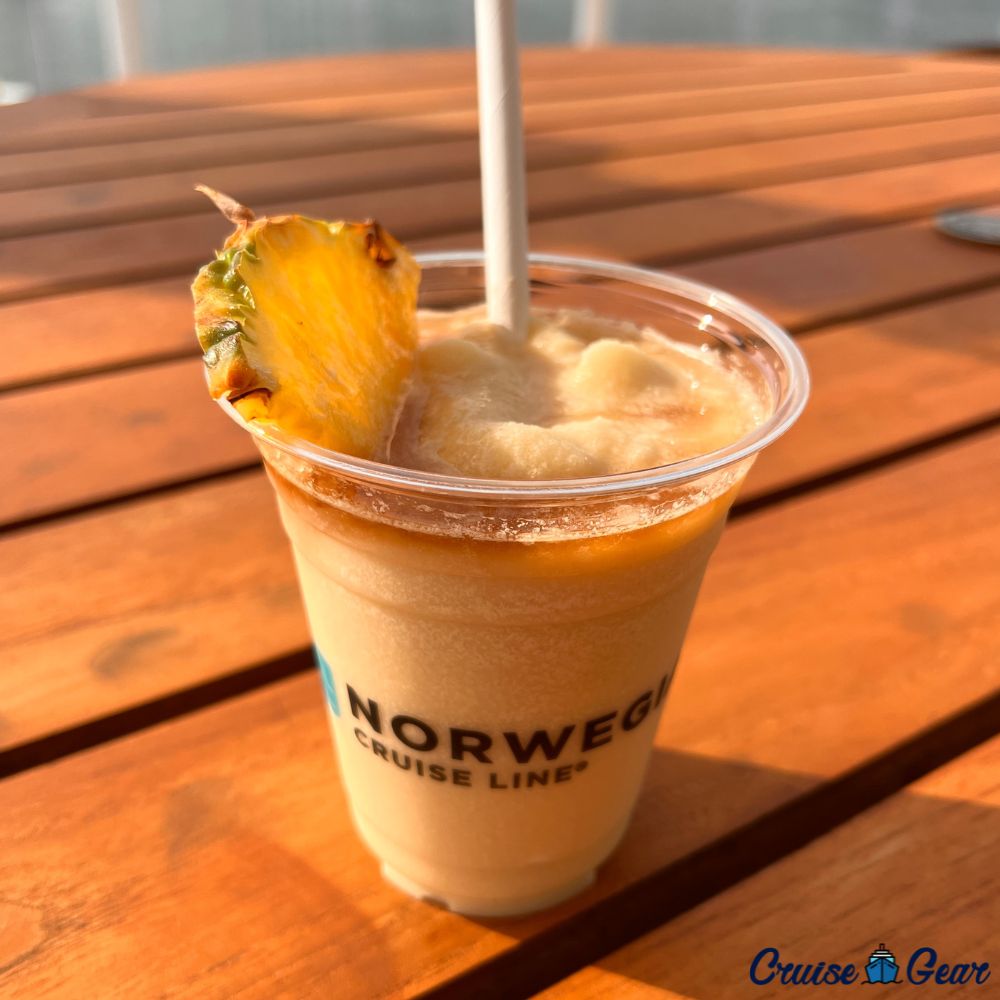 Norwegian Cruise Line drink menus tend to be the same fleet-wide and are consistent across most ships. Changes in what is available in the bars are normally based on each ship's venues and bars.
For example, there is a whiskey bar menu and a martini bar menu, but those venues aren't on all ships. Additionally, ships with wine cellars or wine bars have an expanded menu.
What do drinks cost on Norwegian Cruise Line?
Most beer is $7, some wines are as inexpensive as $8/glass and cocktails range $10-$13. There are specialty drinks that are obviously more expensive, but in general, the costs for beverages are reasonable with NCL.
Bottled water and coke prices on NCL
For non-drinkers, the cost of a soda ranges from $3-$3.50 depending on which bar you order from and bottled water ranges from $4 for boxed water (500ml) to $6 for premium water like Aqua Panna.
Don't forget the gratuities on drinks
If you're NOT on a drink or beverage package, Norwegian Cruise Line charges an additional 20% gratuity on every drink purchase.
Now to the drink menus!
**NOTE** Some of the menus show Pepsi products, as these were taken during the last days that Pepsi was served (Jan 2023) – Pepsi has now been replaced by Coke on the ships.
A typical beverage menu for pool bars & Vibe club area on a Norwegian ship
Whiskey Bar menu (i.e. Maltings Bar on NCL Epic)
NCL Martini Bar menu
Shipwide Beverage & Bar menu for all Norwegian Cruise Line ships
These menus are fleetwide and shipwide where you'll find them in almost all of the lounges and bars.
The HAVEN Bar Menu
You'll notice that most of the menu has prices of just a few dollars, this is presuming the passenger has the NCL premium beverage package and will only pay the difference in the drink prices.
Wine Menu across the whole NCL Fleet
Wine Menu on NCL Ships with a wine bar (i.e. Cellars or Mondavi)
Some ships have branded wine bars by Mondavi, and those menus rotate availability on occasion. Here are some examples of what you may see in a Modavi branded wine bar on Norwegian Cruise Line