Norwegian Cruise Line reviews & helpful information – Know what to expect with NCL!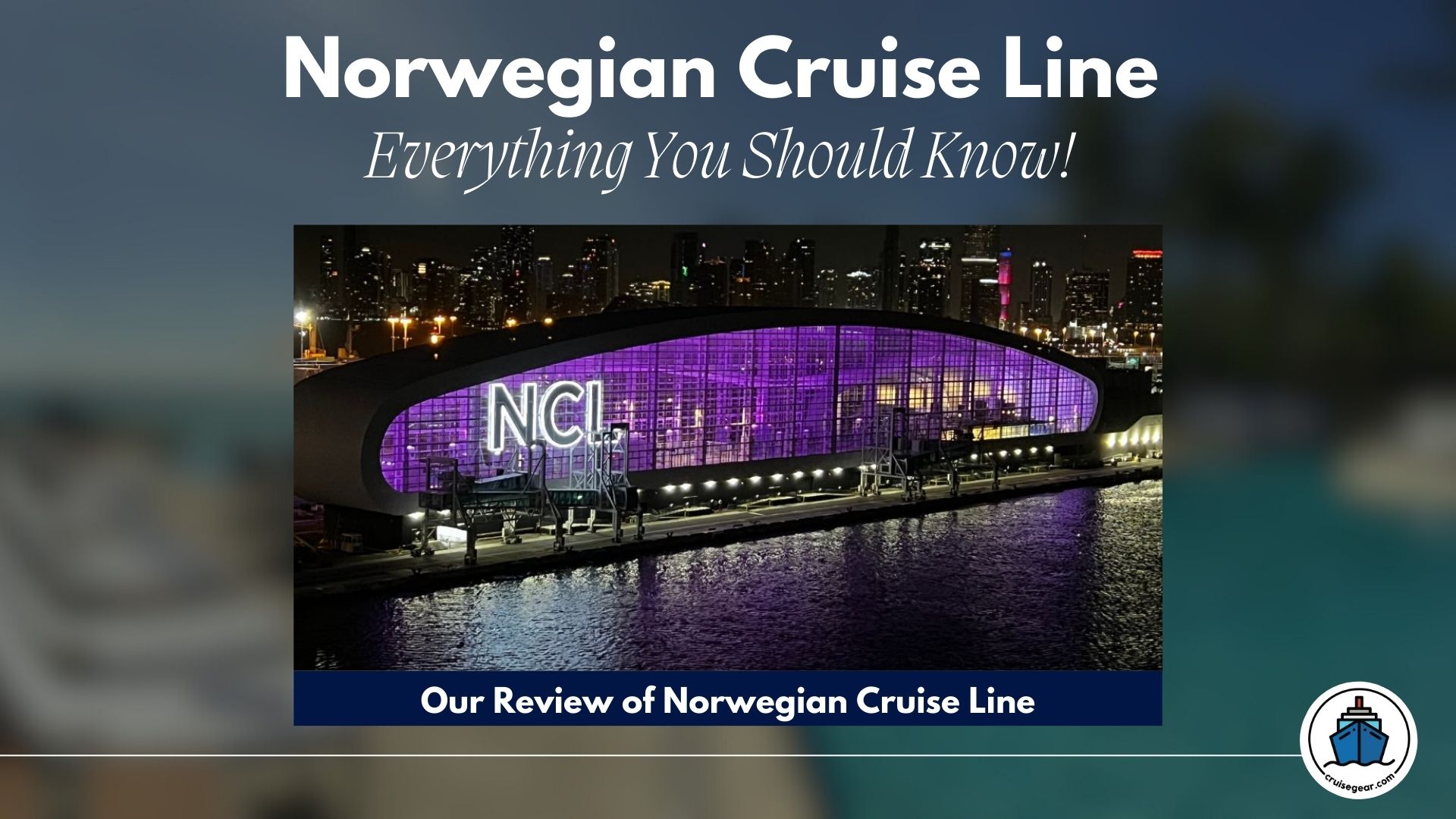 NCL has been my "go-to" for last-minute cruises for over 20 years, and I've seen the brand evolve into what it is today and hope that my experience can benefit anyone considering one of these amazing cruise vacations.
NCL has become synonymous with casual cruising which passengers really love. Long gone are the days of formal gowns, suit requirements, and stuffy formal nights on a cruise, thanks to NCL (However they are still available on other cruise lines like Cunard for people who enjoy that style of cruise). Our guide to Norwegian Cruise Line will help first-time cruisers as well as anyone who hasn't sailed on NCL in a long time.
What to expect from a cruise on Norwegian Cruise Line – A Guide to NCL
When you read Norwegian Cruise Line Reviews and speak to any NCL fan, they'll tell you that the service received on every ship is (almost) always amazing. With a better guest-to-passenger ratio than many other cruise companies, NCL has gone out of its way to provide the best guest experience in the Cruise industry. Everyone from cabin stewards to fine dining servers is highly trained and you'll find many that have been with the company for decades.
Having sailed on nearly every major cruise line, I can speak to the fact that the staff on NCL ships is generally better trained and more experienced than many other lines. Additionally, the staff genuinely seem to love their jobs. After making friends with many staff in my 20 years of cruising with Norwegian, I can confirm that nearly every person I've befriended who works for NCL has loved their job (with a couple of exceptions).
The NCL cruise ships are immaculate & modern with plenty to do and plenty of options to eat and partake in beverages. Norwegian Cruises made entertainment at sea a huge selling point until recently, when ships offered Broadway-quality shows and big-name performances like Pricilla Queen of the Desert, and Kinky Boots, among others as a part of the cruise experience. Unfortunately with cutbacks as a result of the pandemic shutdown, NCL has chosen to reduce big performances and re-introduce more typical cruise ship song and dance style entertainment.
You'll still find some amazing shows on some of the ships such as Choir of Man on the Encore, but these are fewer and fewer these days.
With the change of entertainment recently, the ships also feel a bit more sterile and have less of a "vibe" as the entertainment cuts haven't only been with big theater productions but also with the small performers that play in lounges and bars or poolside. There were days in the past when music by the pool and in the lounges throughout the day was exceptional. Unfortunately, having sailed Norwegian 5 times in the past year, it's obvious there is less focus on the quality and quantity of entertainment & music options.
The food on Norwegian Cruise Line is almost universally loved. The food on Norwegian Cruise Line is incredibly good! It's hard to find a meal that isn't good on an NCL Cruise (even the buffet). The dining experience was another big selling point as Norwegian started sailing bigger ships and catering to a younger audience. The concept of multiple specialty restaurants on a cruise ship was introduced by Norwegian in the early 2000s and has been a hit with the cruising public. Thankfully, aside from a few menu changes and more upcharges, the quality of food has remained quite good. I'd not say it is quite as good as it once was (pre-pandemic), but that is as much supply chain as it is anything else.
Unfortunately, what Norwegian Cruise Line lacks is the options for excursions and ports. It's not that they're necessarily BAD, they are just typical. For newer cruisers, this may not be an issue, but with experienced cruisers who seek more unique ports of call and better itineraries, Norwegian falls short.
What we love about Norwegian
The service received on their ships is almost ALWAYS flawless
The selection of complimentary dining options is usually quite diverse
Premium dining is affordable and rivals any land-based fine dining
Affordable vacations
Free at Sea promotions (more on that below)
Modern and extremely clean cruise ships
What we don't like so much about Norwegian
With recent cutbacks, entertainment has been lacking
Frequent itinerary changes (more than you'd normally expect)
Time in ports is too short
Expensive shore excursions
Exorbitant additional fees
The sensation of nickel and diming onboard
The Mandara Spa operating agreement
What is Freestyle Cruising with Norwegian Cruise Line?
Norwegian Cruise Line pioneered comfortable cruising in many ways. The company was the first to make "any-time dining" possible on a cruise ship. NCL did away with dining times, fancy dress, and other formalities that were found on cruise ships up until the introduction of "Freestyle" dining in 2000. For many years, they were the only cruise line offering flexibility in dining times (successfully) but now many cruise companies have caught up to the demand for more flexible dining, making it a more common option. But the reality is, no one does it better than Norwegian Cruises.
Freestyle dining means:
Guests can eat in a different restaurant every night of the week if they choose
Open seating and extended hours in the main restaurants allow guests to dine when they want, where they want, and with whom they want
Guests can dine in their choice of main restaurants any time between the hours of 5:30 p.m. to midnight with seating until 10 p.m.;
Guests have the option to choose their dinner companions and request tables of any size from two to 10 each evening rather than being assigned to a specific table for the length of the cruise
Meals cooked to order instead of prepared banquet style
Guests can linger over dinner or dessert without feeling rushed.
Freestyle Attire:
Resort casual dress is the norm throughout the fleet and is welcomed in almost all spaces (this does not mean wet bathing suits and muscle shirts, btw). You can eat in the main dining room in nice shorts and no one will think twice, or even specialty dining venues wearing jeans and a T-shirt. There are a few exceptions such as Le Bistro that require a bit of dress up (think: no jeans with holes, no flip flops, no shorts, etc).
Free At Sea is an incredible amenity unmatched by any other cruise line
If you've taken a look at Norwegian's website for cruise deals lately, you'll see the "Free At Sea" promotion everywhere. This is one of the most generous promos in the industry now (second only to Holland America's "Have it All"). With an open bar, free specialty dining, wi-fi, excursion credits, and free 3rd & 4th guests, it makes a cruise vacation nearly "all-inclusive". In the "good old days", you used to be able to pick from a couple of Free at Sea benefits, but now the promotions give every passenger all of the benefits!
But beware – nothing in life is ever "Free", including this offer. 🙂
When you book a cruise with the Free At Sea promotion on NCL, you are still paying the mandatory GRATUITIES on the value of the freebies. For example, you won't $109/day for the beverage package, but you will pay the 20% gratuities which equals $21.80 per day. For a 7 day cruise, this means you'll still be paying more than $150 in added fees for the "Free" drinks. It's still not a bad deal, just be aware, it's not exactly FREE. See our drink calculator to see what your "FREE" Package might cost you.
NCL Demographics – Who sails Norwegian?
I always love being asked this question. Norwegian has been my "go-to" cruise line for many years and I've seen the demographic evolve quite a bit in that time. It's hard to really pinpoint what the demographic or passenger type is on Norwegian Cruise Line. On shorter Caribbean cruises, the age tends to trend a bit younger (20s-50s) and a lot of solo travelers. Additionally, you'll find more families on the larger ships in the Caribbean and on shorter itineraries. As you can imagine, with the open bar promotion, there is quite the "fun" vibe on these itineraries. This doesn't mean falling down drunk everywhere, it just means a good time.
Surprisingly, with the open bar and no limits to drinks, there really aren't the crazy over-intoxicated passengers causing a problem like you might expect on Carnival Cruise Line.
For longer trips, the Norwegian attracts a little older group of passengers but not by any extreme.
With NCL Being a little higher-end and a bit more relaxed, in general, the demographic is a bit younger, but there is no shortage of fun to be had for all ages. We've met some of the most amazing older folks who really enjoy NCL because it *IS* a bit more vibrant and has a bit more energy than other lines.
Really the demographic can be summed up by saying the brand trends to younger and younger at heart. More active passengers who enjoy doing "things" whether it's trivia, excursions, or events onboard.
For families, there's no shortage of kid-friendly spaces as well as the kids club offered on all the ships. Just know that the older ships tend to be more adult-oriented, as they lack the water park and entertainment features that the newer large ships have.
Traveling Solo on an NCL cruise
Another first for cruising is the introduction of the Studio Cabins by NCL. Until this concept was introduced, most people wanting to sail solo had to pay for 2 people in a cabin, also known as a "Single Supplement". But Norwegian found a solution by offering specific solo traveler cabins and spaces for solo passengers to meet and hang out! A great concept that always fills up. Norwegian is known for being an incredibly solo travel-friendly cruise company.
Norwegian Cruise Line Ships
NCL has one of the youngest fleets in the cruise industry with its fleet of 18 modern cruise ships. Among these newer ships, 14 are divided into six distinct classes: Sun Class, Dawn Class, Jewel Class, Breakaway Class, Breakaway Plus Class, and the newest Prima Class. Additionally, Norwegian Epic, Pride of America, and Norwegian Spirit have their own individual classes, adding to the diversity of the brand's offerings.
Improving on the success of the Breakaway Plus Class, which has been the most prosperous (and loved) class in the company's history, Norwegian Cruise Line announced in 2017 the introduction of a new generation of ships called Prima Class. The Prima was delivered in 2022 and the Viva started sailing in 2023.
There are 4 more ships scheduled to be built under the Prima Class. This new class is quite polarizing with NCL guests who have sailed on other ships with many saying the ships feel too small and public spaces lack seating. It will be interesting to see how the cruise line evolves future built ships in the Prima class. Cutting-edge designs will further enhance the already exceptional guest experience for which Norwegian Cruise Line is renowned.
Compare Norwegian Cruise Ships:
| Ship Name | Class | Year Built | Year Refurbished | Passengers |
| --- | --- | --- | --- | --- |
| Viva | Prima | 2023 | | 3099 |
| Prima | Prima | 2022 | | 3099 |
| Encore | Breakaway Plus | 2019 | | 3998 |
| Bliss | Breakaway Plus | 2018 | 2021 | 4004 |
| Joy | Breakaway Plus | 2017 | 2020 | 3852 |
| Escape | Breakaway Plus | 2015 | 2022 | 4266 |
| Breakaway | Breakaway | 2013 | 2020 | 3963 |
| Getaway | Breakaway | 2014 | 2020 | 3963 |
| Gem | Jewel | 2007 | 2022 | 2394 |
| Pearl | Jewel | 2006 | 2021 | 2394 |
| Jade | Jewel | 2006 | 2022 | 2402 |
| Jewel | Jewel | 2005 | 2022 | 2376 |
| Dawn | Dawn | 2002 | 2021 | 2340 |
| Star | Dawn | 2001 | 2021 | 2348 |
| Sun | Sun | 2001 | 2021 | 1936 |
| Sky | Sun | 1999 | 2022 | 2004 |
| Epic | Epic | 2010 | 2020 | 4100 |
| Pride of America | | 2005 | 2022 | 2186 |
| Spirit | | 1998 | 2022 | 2032 |
Norwegian Cruise Ships by Class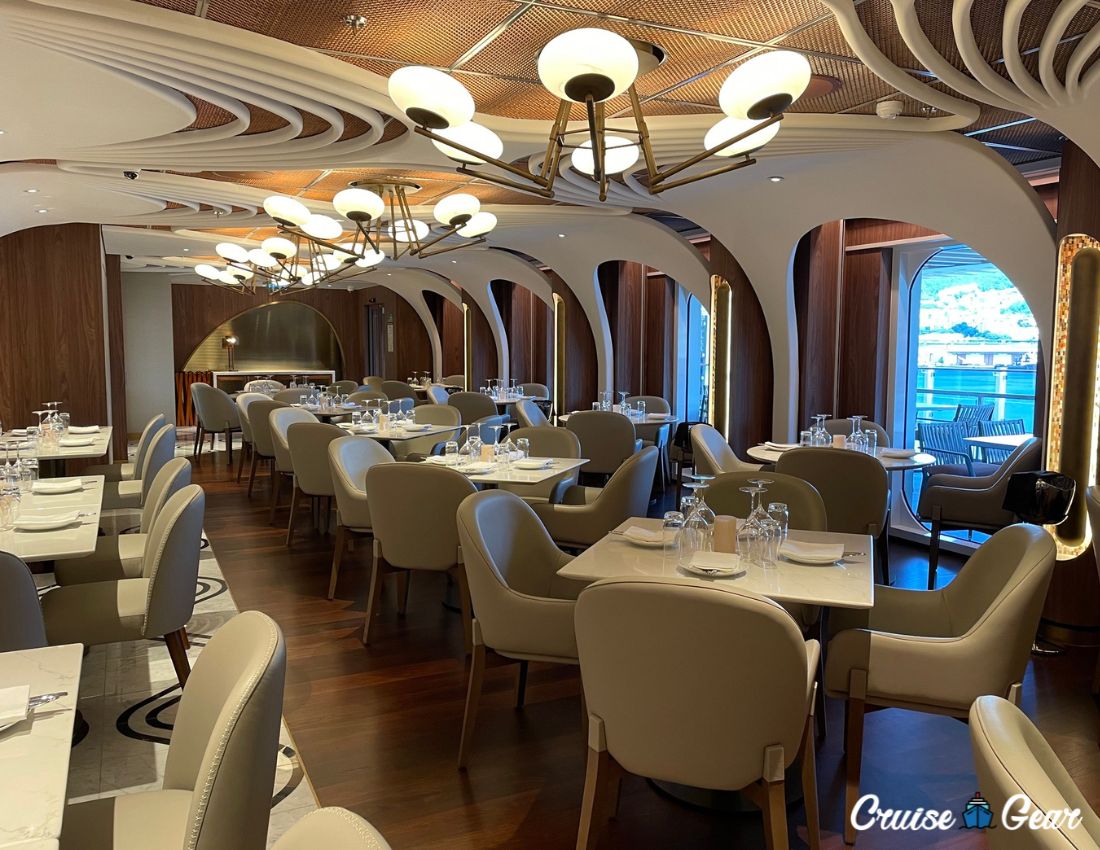 Norwegian Cruise Line Reviews by Other Passengers
Many people like to compare Norwegian to Royal Caribbean or Princess, but looking at the reviews, NCL gets a bit more love and appreciation from passengers (i.e. fewer complaints in general) – See some of the Norwegian Cruise Line Reviews from first time passengers:
Do you have a Review to share??
Let us know in the comment box below, and we'll publish your experience with Norwegian Cruise Line! Both good and bad experiences are welcome.
In summary
A Cruise with Norwegian Cruise Line means consistency in service & quality. For any vacation experience, consistency can be the key to making it amazing. Lack of consistency can make any trip less pleasant! So with Norwegian, you at least get a very consistent cruise experience across every ship.
Norwegian Cruise Line FAQ
A few common questions we get about NCL: