Extra Virgin Menu – Virgin Voyages Restaurant
Extra Virgin is the Italian restaurant concept on Virgin Voyages ships. The casual, yet refined eatery serves a simple menu consisting of classic Italian dishes including a variety of freshly made pasta, calamari, and meatball starters. In addition to the expected items on the menu, there are some unique bites such as crispy artichokes and the chef's selection of cheese and meats (Affettati Misti). Below you can see the full Extra Virgin Menu with drink pairings.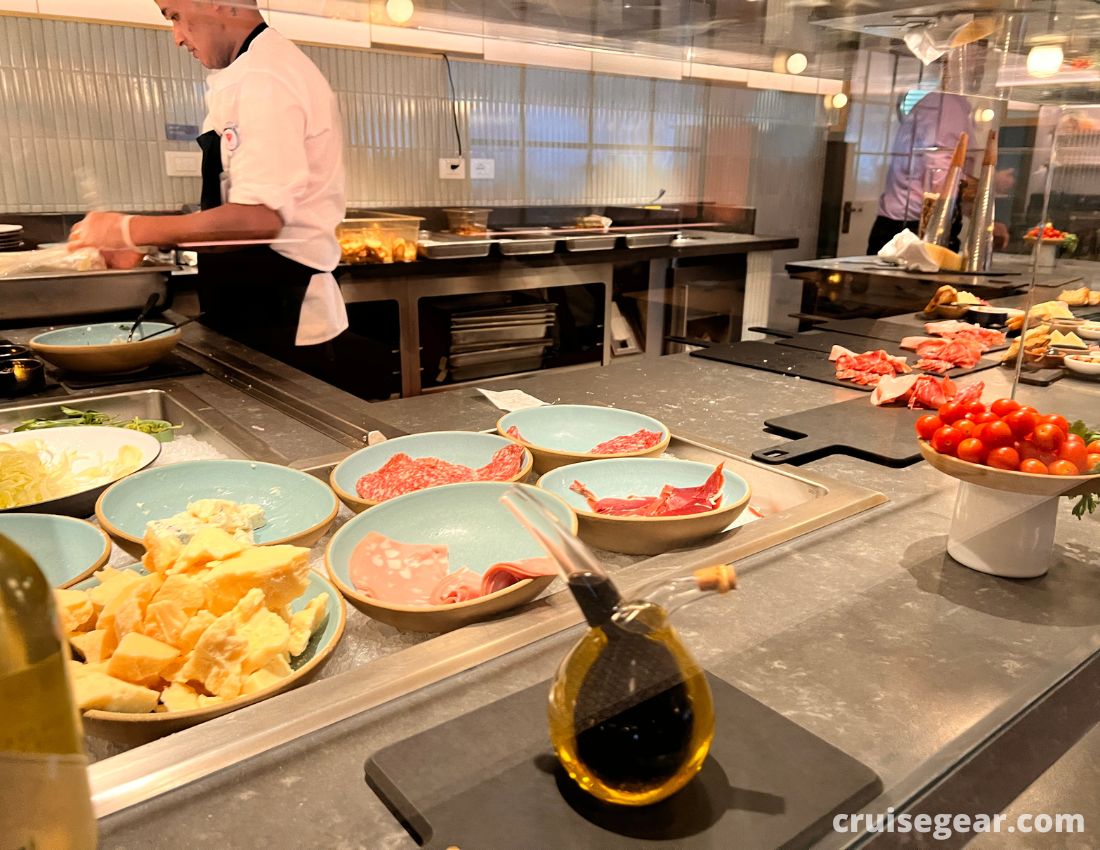 Here's how Virgin Voyages describes Extra Virgin
Buon appetito! It's time to eat (really) well at our mouthwatering Italian spot on board. Deeply rooted in Italian culinary traditions, our trattoria serves regionally inspired food punctuated by our fresh, handmade pasta. Start with a shared antipasti and follow that with any of our pasta-centric favorites and worship the carb gods like a good vacation begs of you. Top it off with a traditional Italian aperitif to make your night complete… or help it get started

Virgin Voyages
Extra Virgin Virgin Voyages Menu
The Experience
Overall the appetizers were tasty and creative. The board of meats and cheeses was actually the highlight of the meal. With a fantastic selection of small bites including Parmigiano, Romano, and Gorgonzola cheese, several types of meat, and sides of honey, nuts, and tapenade. Should you find yourself enjoying any item on the Affettati Misti board, you can always get more!
Unfortunately, our entire travel group felt the pasta was generally undercooked. We were hoping that this would be the star of the dining experience but we were universally disappointed.
On the following visit to Extra Virgin, we chose to skip the pasta and try a selection of main courses (Secondo on the menu) – and were quite pleased with the preparation of each dish and how well it was presented.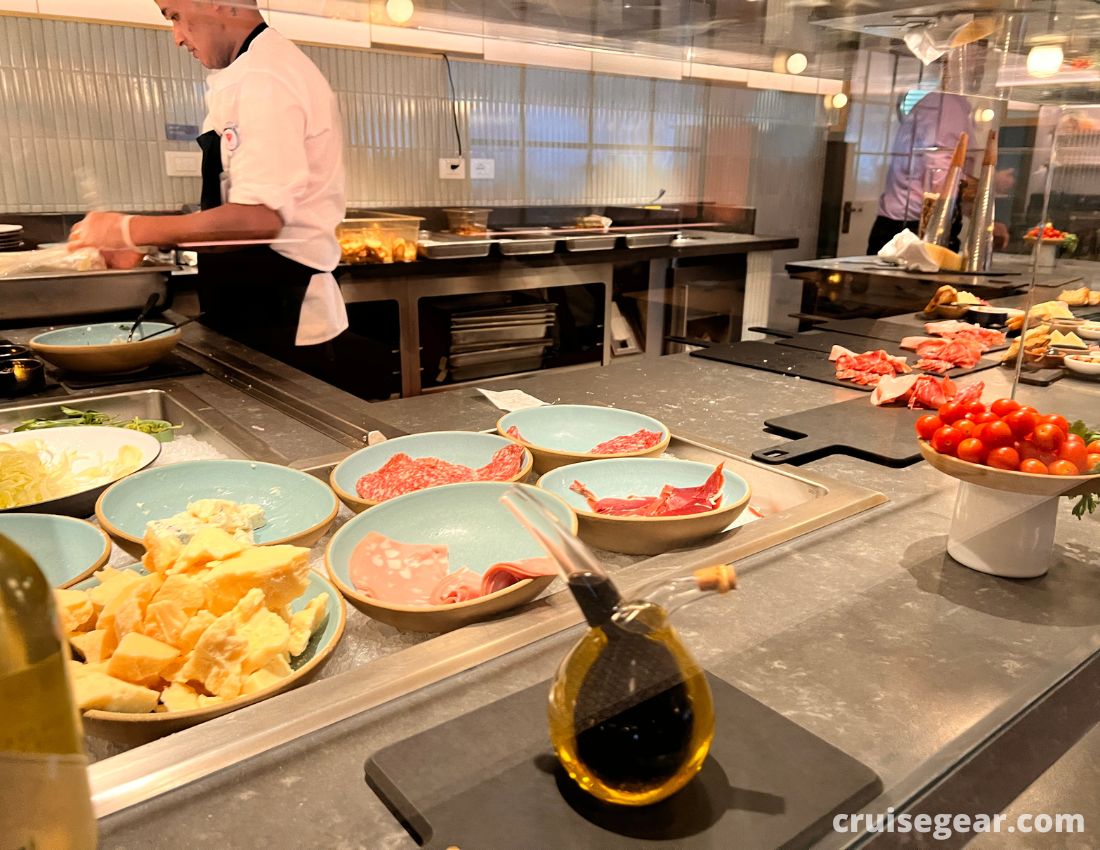 See the 360 Virtual Tour of Extra Virgin (Valiant Lady)