Pink Agave Virgin Voyages Menu, 360 Virtual Tour & More

Pink Agave is the tasty Mexican-inspired restaurant on the Virgin Voyages ships. The restaurant is not your typical "Tex-Mex" style eatery. The dishes hail from the interior of Mexico, think Mexico City street food. The menu is full of small bites ranging from roasted corn and guacamole to enchiladas Verde and potatoes with chorizo. If you're feeling more hungry, there are a few larger dishes such as roasted duck and ribeye steak. Everything served is incredibly tasty making Pink Agave one of our favorite restaurants on Virgin Voyages.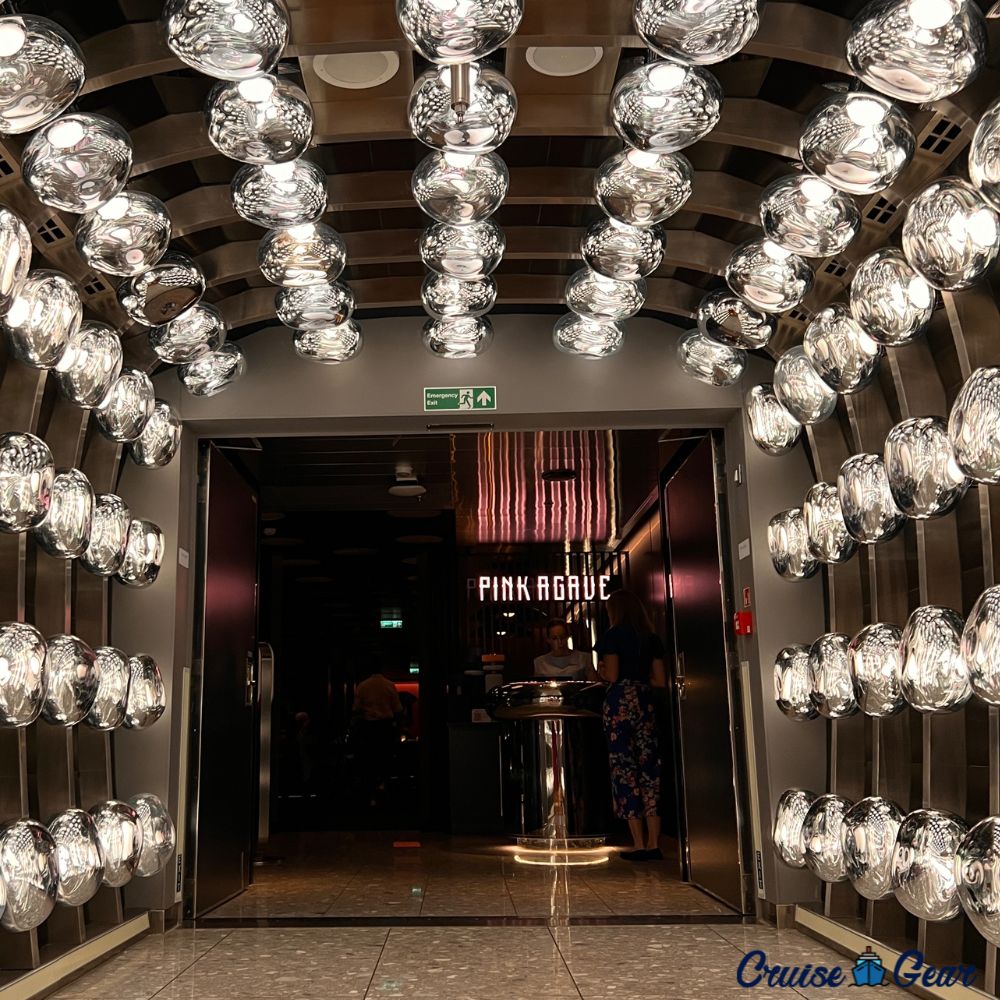 What Virgin Voyages says about Pink Agave
Transport yourself to the vibrant streets of Mexico City for an intimate and elevated dining experience.
Inspired by the capital city's red hot street food scene and with an interior designed by Tom Dixon, you'll be treated to an immersive odyssey of Mexican cuisine. Personal, intimate and educational, our master of ceremonies will guide you through a highly curated dining and drinking experience. Mezcal dinner pairings equipped with a history lesson? Yes, please

Virgin Voyages
Pink Agave Food Menu & Drinks Menu
View the full Pink Agave Menu on Virgin Voyages below (Including the Drink Menu). Use controls for zoom and viewing.
The Experience
Having tried Pink Agave 3 on separate occasions during a 14-day transatlantic cruise, I can say that the service was always exceptional. Dishes came out quickly and drinks were perfect. My only complaint is that they seem to preprepare the majority of the menu and depending on what time you are eating, the less popular dishes have clearly been sitting a while and are delivered at room temperature. While still tasty, getting a hot dish was hit or miss.
Pink Agave Photo Gallery
See the 360 Virtual Tour of Pink Agave (Valiant Lady)