Holland America Bar & Drink Menus with Prices 2023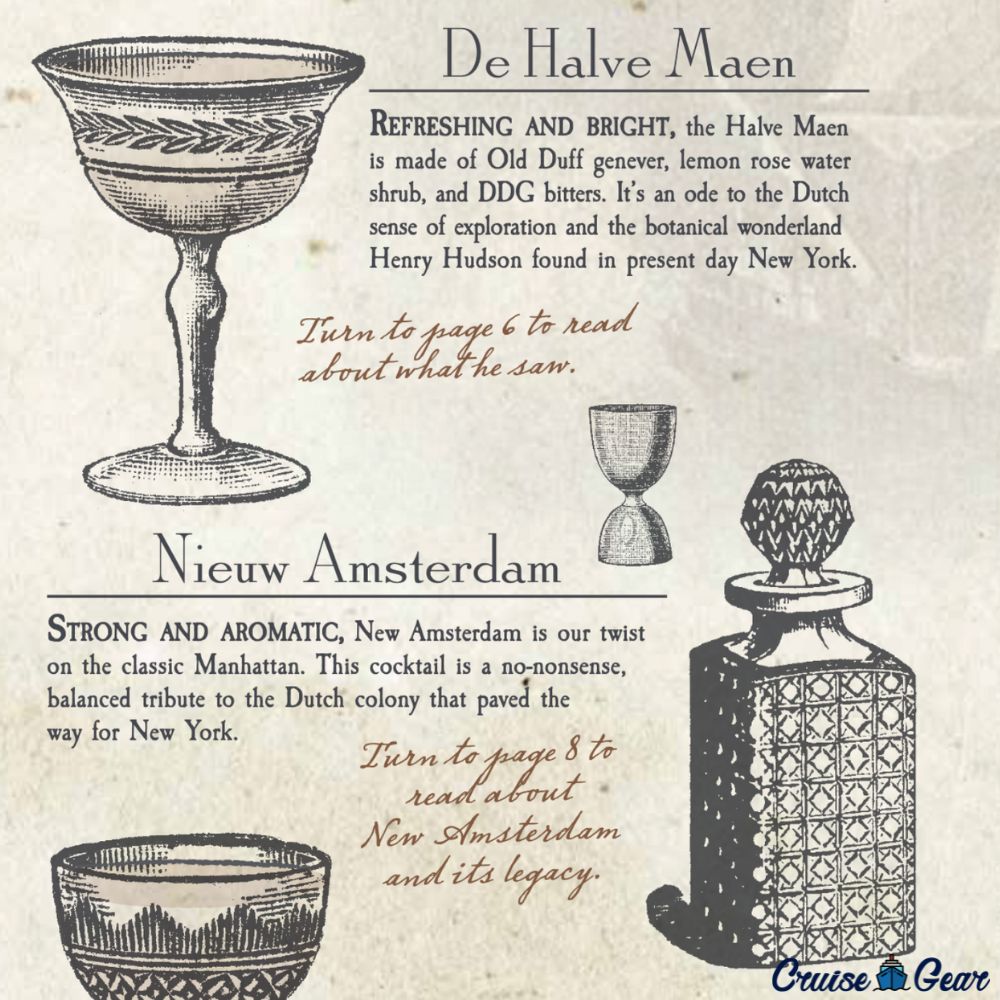 One of the most common questions asked about Holland America Line in any passenger forum is how much drinks & beverages cost on HAL. Surprisingly, given the relatively premium experience Holland America provides, the drinks are quite reasonably priced!
How much are drinks on Holland America?
A good selection of beer is available for $7.75 and most wine is $13 or less per glass (Many are $11 or less, making them within the basic beverage package). Classic cocktails are $11 which include drinks like Martinis, Gin & Tonic, and an Old Fashioned. Soft drinks are $2.75 while bottled water ranges from $3.75-$5 depending on the size.
Each venue has a slight variation on what is offered, though most drinks, especially classic cocktails, are offered everywhere … you just have to ask.
Bar Menus & Drink Prices for each bar and venue.
See the menus from the Holland America bars below, All are in US Dollars
Wine List & Prices
The wines on HAL are varied and wine prices are surprisingly affordable. Most wine prices are actually less expensive than you'd find in many land-based restaurants. A pleasant surprise for a cruise.
Half Moon Bar
The Half Moon Bar which was launched on the Rotterdam is a new concept that many passengers really enjoyed. The bar staff focuses on making unique craft cocktails, often using smoke and natural botanicals not found in other bars on the ship. These folks take their cocktail-making seriously.
Ocean Bar Menu on Holland America
Crows Nest Bar Menu
Crow's Nest is the upper lounge referred to as the "observation lounge" on many cruise lines. It's the most complete bar where anything is available and is sometimes open later than other bars on the ship.
Drink Menus / Music Walk
The "Music Walk" on Holland America cruise ships is the space dedicated to various live music venues. The different bars in each of the music venues have a menu with themed cocktails geared toward the specific location, but in reality, anything you want is available at any of the music spots along Music Walk.
Music Walk includes BB King Bar, Billboard & Rolling Stone Rock Room
Drink Prices on Holland America are Surprisingly Affordable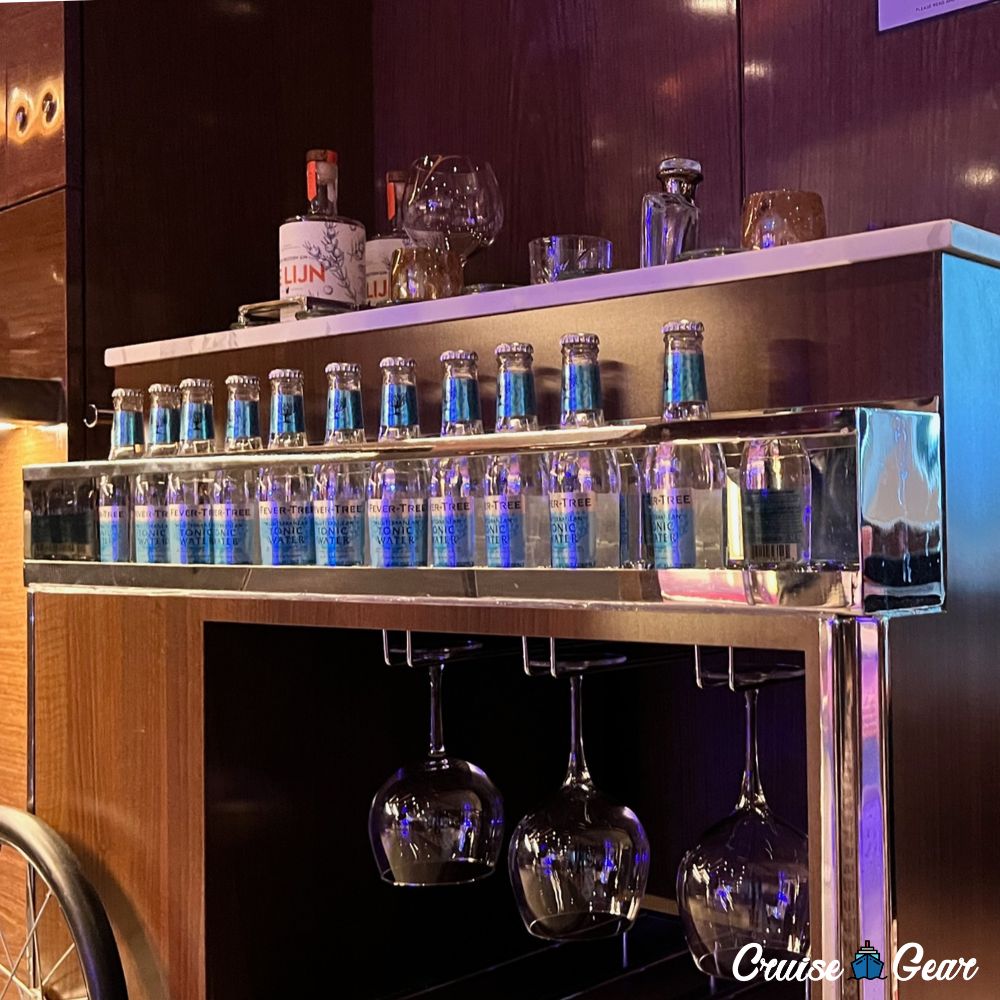 Having spent considerable time trying all of the bars, restaurants, and venues on Holland America ships, the biggest surprise was how affordable and reasonably priced cocktails are, even premium cocktails. On many cruise lines, prices just seem so inflated almost encouraging the purchase of a drink or beverage package, whereas on Holland America, pricing is in line with any average land-based restaurant. With most wine being $11 or less and so many cocktails being right around $11, HAL's pricing and approach to beverages is a welcome surprise.
The only pricing when it comes to beverages that seems a little excessive are the soft drinks, sodas, and some of the bottled water options. Considering most sodas are $2.75 and bottles of water are more, these are the only items I felt were relatively overpriced. Even specialty coffee seemed reasonable in comparison.