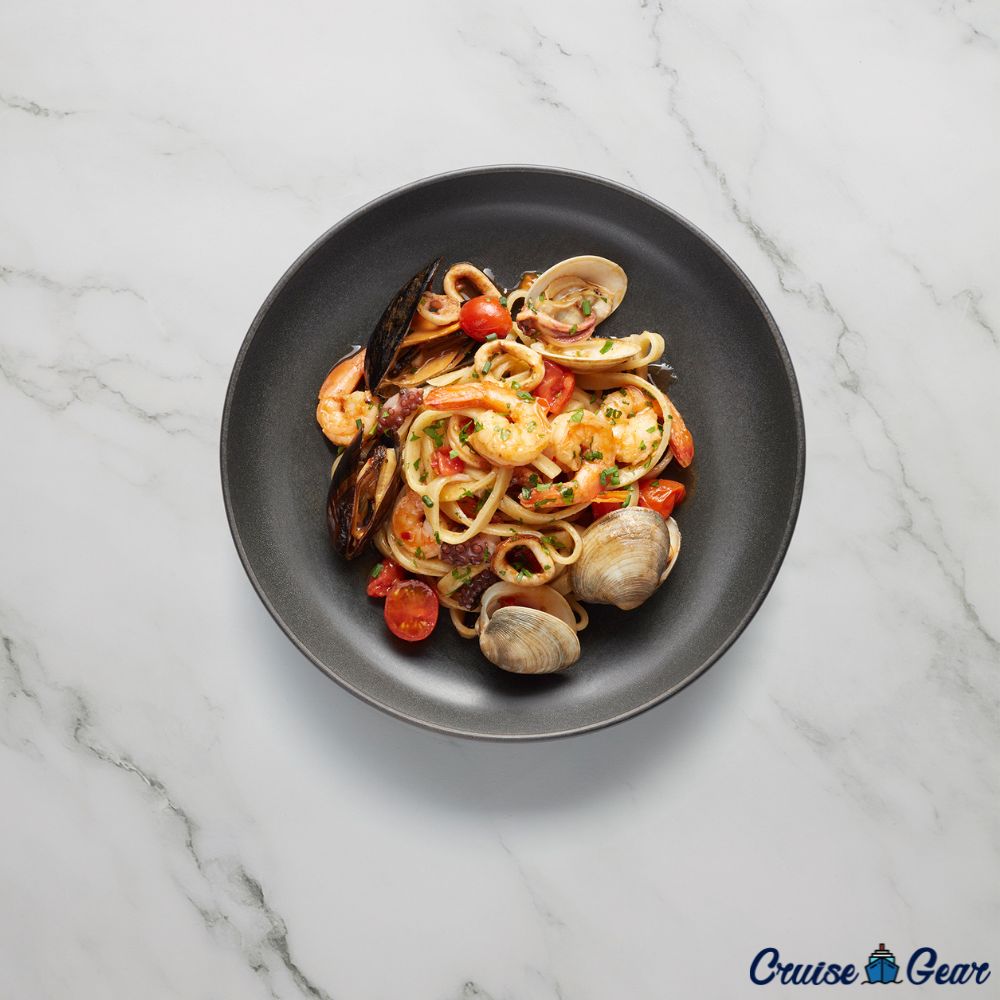 About the NCL Menu Changes
Norwegian Cruise Line made a big announcement that seasoned cruisers weren't thrilled about. NCL said they were making menus in the main dining rooms more streamlined and removing the rotating daily specials starting on the Prima in the new restaurants called Hudson's and The Commodore Room (replacing Taste and Savor on other NCL ships). Fast forward to 2023, and the NCL Menu changes are rolling out.
It's worth noting that the new dining program for the main dining room menus is expected to be introduced fleetwide in 2023.
As of March 2023, it seems most ships still have the traditional menus
Why is Norwegian Cruise Line changing the Main Dining Room menus?
There was a lot of negative feedback on this decision by past Norwegian passengers and loyal customers, but Norwegian Cruise Line had a great explanation of the reasoning behind it. Primarily, NCL said that the concept of rotating menus was dated and is no longer needed given the fact that there are now so many dining options on cruise ships. Changing menu items came from a time in cruising when most people ate all of their meals in the main dining room(s). Now with the abundant number of eateries on most modern cruise ships, the need to make menu changes regularly isn't as important.
Additionally, Norwegian Cruise Line states that having fewer yet more refined items makes quality and service much better. Rather than having multiple ways to prepare chicken and beef to accommodate a rotating menu, the staff can focus on making fewer recipes and preparations more elevated.
The logic certainly makes sense. I've never understood the rotating menu since often times on most cruise lines, it just isn't great quality.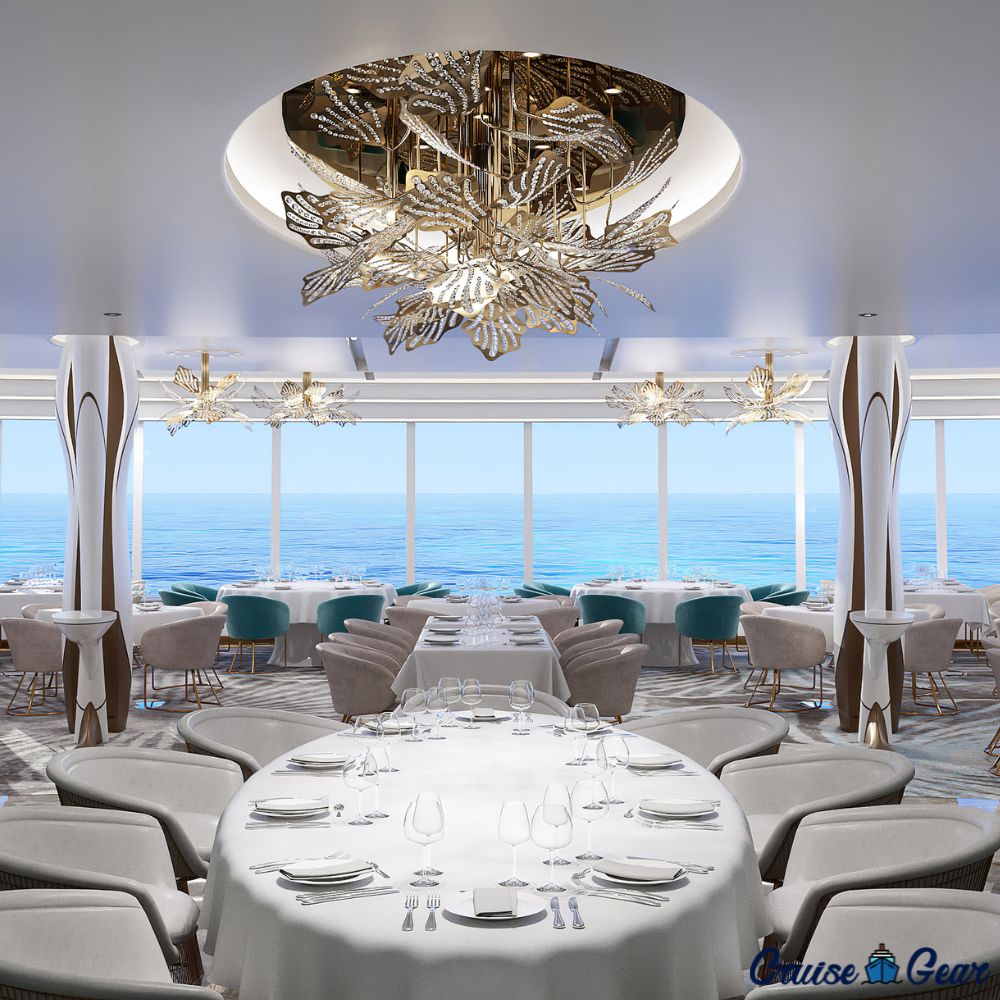 Now that the changes have been implemented on the Norwegian Prima, are people still complaining?
Now that the new menu program has been released and there is honest feedback out there, it's challenging to come by many actual complaints. Upon reviewing the menus, it's understandable!
What passengers are saying about the menu changes
Now that the new menu program has been released and there is real feedback out there, it's difficult to come by many complaints. Here are a few comments from people we spoke with:
It was nice knowing what was being served every night so we knew how to plan our specialty dining. In the past we felt like we missed some of the better options when the menu was being changed nightly.

Janie H.
I feel like the food was of a higher caliber in the main dining rooms with this menu change. Every meal, each item was cooked perfectly and very good, which is better than I can say for previous main dining room experiences

Melvin K.
I'm not sure how anyone can complain about this menu, it's amazing! The food choices are elevated and preparations are gorgeous. No one is going to go hungry with this new menu!

Alice B.
See the NEW Norwegian Cruise Line main dining room menus
When you actually see the new menu options on NCL, it's hard to complain. There is something for everyone, and it's possible to have something different on every night of a standard-length cruise. No one is going hungry! 🙂
The changes so far look to be an improvement!
Some things that stand out are the wider variety of culinary delights from around the world such as Paella and Salmon prepared in a more traditional Mediterranean method as opposed to what was more 'meat and potatoes' and the build-your-own pasta option.
In our opinion the changes seem to be an improvement and will hopefully lead to a better experience in the main dining rooms across the entire Norwegian fleet of cruise ships.
What to expect until the changes happen.
Here's an example of what you may see in the main dining rooms on Norwegian Cruise Line ships until they make the above menu changes. Even though the simplified menu is scheduled fleet-wide in 2023, there's no confirmation that the entire fleet will change quickly.
Main Dining Room Menus 2023 on NCL – (dinner service)
Norwegian Haven Restaurant Menu
There's no word on whether or not NCL will make any substantial changes to the Haven Restaurant menus. For reference, we're publishing a 2023 Haven Restaurant Menu from a recent NCL Cruise.
Other dining changes on Norwegian Ships for 2023 include Room Service
In December 2022, NCL announced they would start charging for all room service, even the basic pastries for breakfast. Other cruise lines like Carnival have started charging for many room service options, so this is an industrywide change that consumers, although upset, will have to get used to.
The NCL room service delivery prices start at $4.95 + 20% gratuity for breakfast and increase to $9.95 + 20% gratuity for the all-day delivery on demand.
NCL Room Service Menu – set to be on all ships by mid-2023.
Do you have a thought on the new menu?
Let us know! Do you want to add an idea? Submit a comment below!