Wasabi Sushi NCL Menu & Prices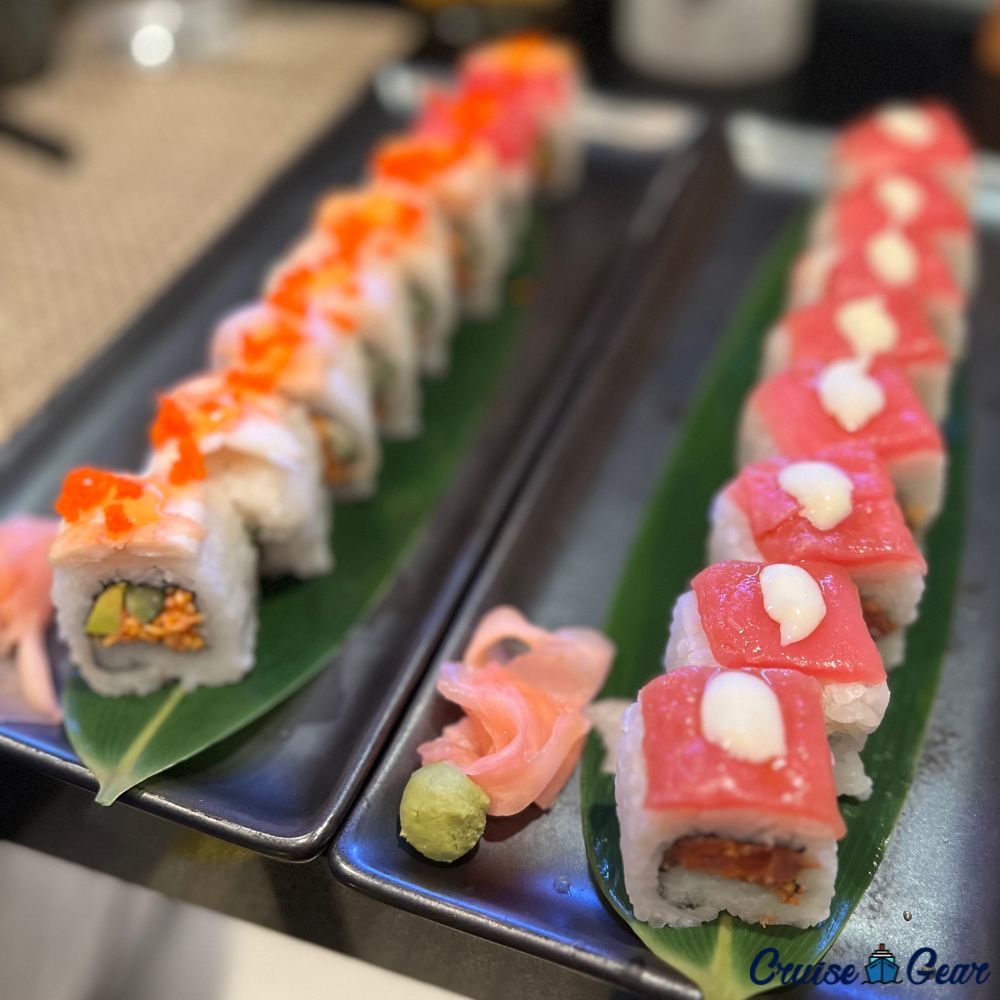 Wasabi is the sushi bar found on many of the Norwegian Cruise ships. As a specialty restaurant, sushi is not included on any of the NCL ships. (On the Prima Class ships, the sushi bar is Nama Sushi)
While it varies by ship, you can use a dining package credit at Wasabi with some limits. On the NCL Epic we were told we could use the dining package with a $7 surcharge per person, but within a few months on the same ship, we were told we could order an appetizer and 2 rolls per person. Make sure you ask before using the dining package at Wasabi, as it seems the rules change. Additionally, we found with the price of the sushi, it didn't make sense to use the dining package, as the value you get for the dining package credit is far less than using it at other restaurants like Cagney's or Le Bistro.
Wasabi Sushi NCL Menu & Prices
Is the sushi worth it on NCL?
The sushi quality and preparation varies hugely from ship to ship on Norwegian Cruise Line. It in fact varies so much, that it's hard to recommend actually paying for the sushi.
While on the Epic, we found the experience to be quite good (aside from Yakitori) and was worth an afternoon snack.
In short, we overall enjoy the basic sushi rolls on any NCL ship, but the specialty rolls, yakitori, and sashimi are either not great or wildly overpriced.