Teppanyaki NCL Menu With Prices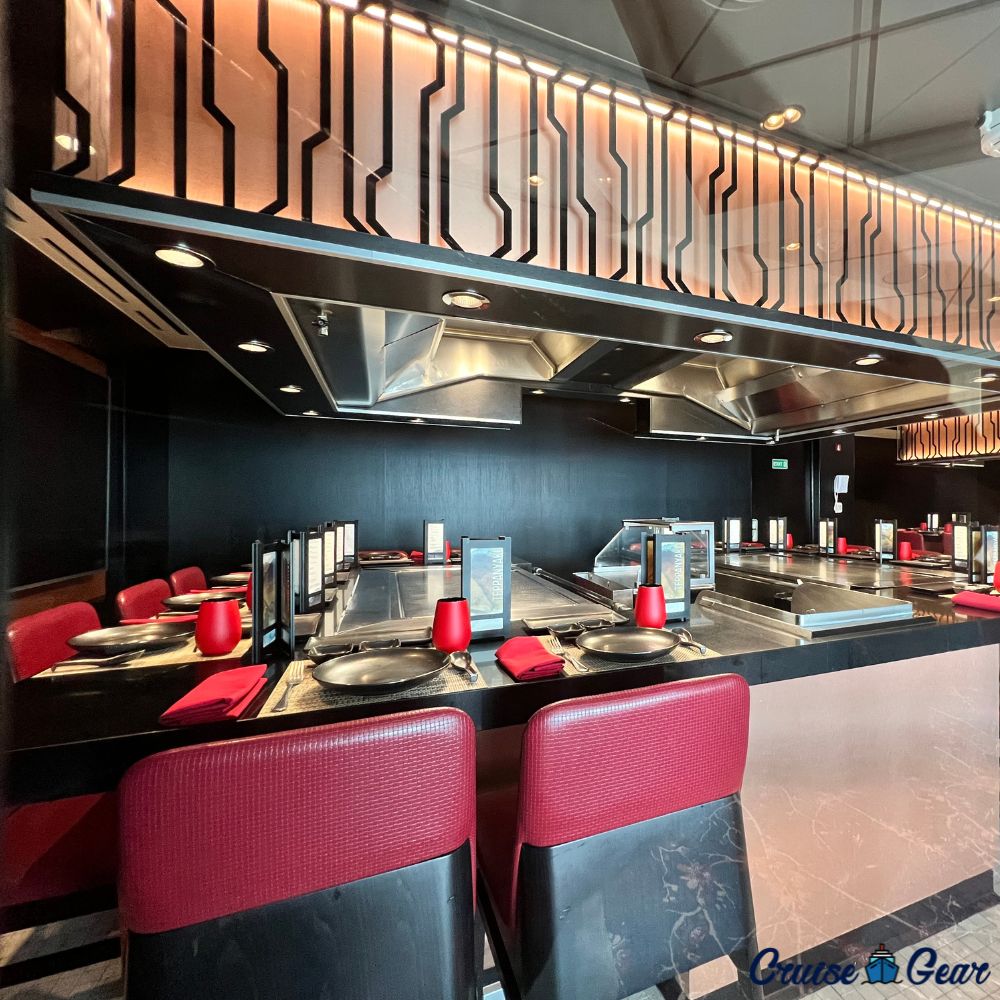 The Teppanyaki on Norwegian Cruise Line is one of the most popular restaurant choices with passengers and can be found on nearly every ship in the NCL fleet. Each ship has 4-12 large family-style 'theater' cooking stations that accommodate 8-10 people
As you take your seat at the teppanyaki table/grill, you'll be greeted with a warm welcome from a charismatic chef, who might just crack a joke or two while he prepares your meal. The sizzle of the grill will fill the air as the chef starts cooking, and you'll be treated to an entertaining display of culinary acrobatics. You'll watch as he expertly chops, slices, and dices his way through the ingredients, and before you know it, your plate will be piled high with multiple courses of a mouth-watering feast.
So if you're looking for a dining experience that's both delicious and entertaining, give the teppanyaki restaurant a try. You won't leave disappointed – or hungry!
Teppanyaki Menu on Norwegian Cruise Line
What does the Teppanyaki Cost on NCL?
The price for Teppanyaki is a flat "cover charge" that has increased to $59 per person which covers the entire meal from start to finish (except drinks).
Alternatively, you can use a dining package credit or a Lattitude Rewards dining certificate at Teppanyaki.