MSC Meraviglia Balcony Cabin 360 Virtual Tour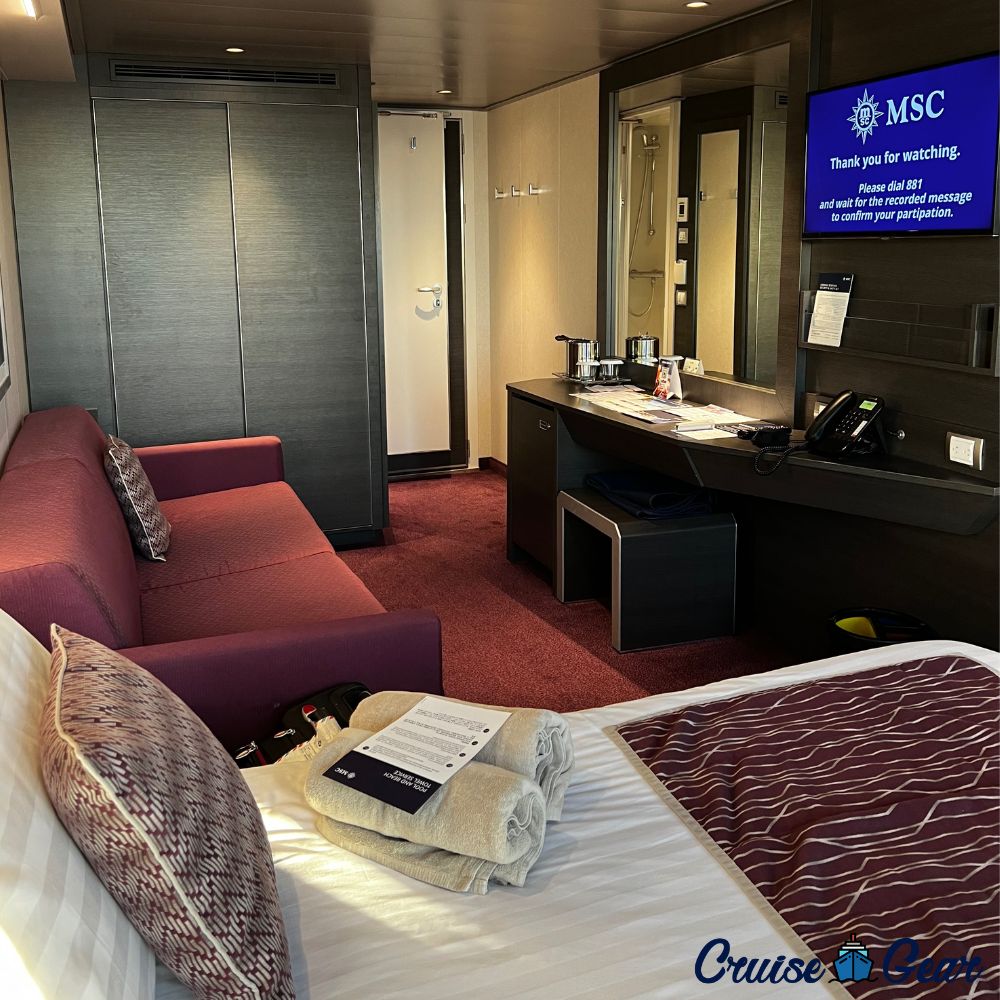 The balcony staterooms on the Meraviglia class ships are decidedly less "bling" than the rest of the ship. The MSC Meriviglia cabins are tasteful, and modern, and have enough space to relax. The color scheme is unusual for a cruise ship, as it's not at all nautical, instead it looks like the design from a modern loft apartment.
MSC Meraviglia Balcony Cabin 360 View
The staterooms on the Meraviglia, while spacious, lack storage space. The closet area is sufficient for a short cruise, but if you are traveling with more than 2 people and need to make use of the sofa bed, the location makes it nearly impossible to get into the closets when the sofa is converted.
Bathrooms in the MSC Meraviglia cabins
The bathrooms are quite spacious and very well done with a glass shower cabin and plenty of storage. The biggest disappointment about the bathrooms is the lack of basic amenities commonly found on other ships and hotels such as facial tissue, hair conditioner, and separate body wash. MSC Cruises has gone to a single pump style all-in-one unidentifiable goo in the shower rather than having separate shampoo, conditioner, and body wash.
Balcony View
The balconies are a little compact but are sufficient and have the expected table & chairs to enjoy the fresh air with a cup of coffee or cocktail.
What is an obstructed view balcony cabin on the MSC Meraviglia look like?
You might find great deals on an obstructed view balcony cabin when booking your next MSC cruise. It's worth mentioning that the cruise lines place a disclaimer on these cabins stating that the cabin could be FULLY obstructed by an object, normally a lifeboat. However, most obstructions are relatively minimal. Here is a photo of what to expect on the MSC Meraviglia with an obstructed view balcony cabin.