MSC Cruises Dining Packages Explained – Are They Worth It? What to Know Before You Go!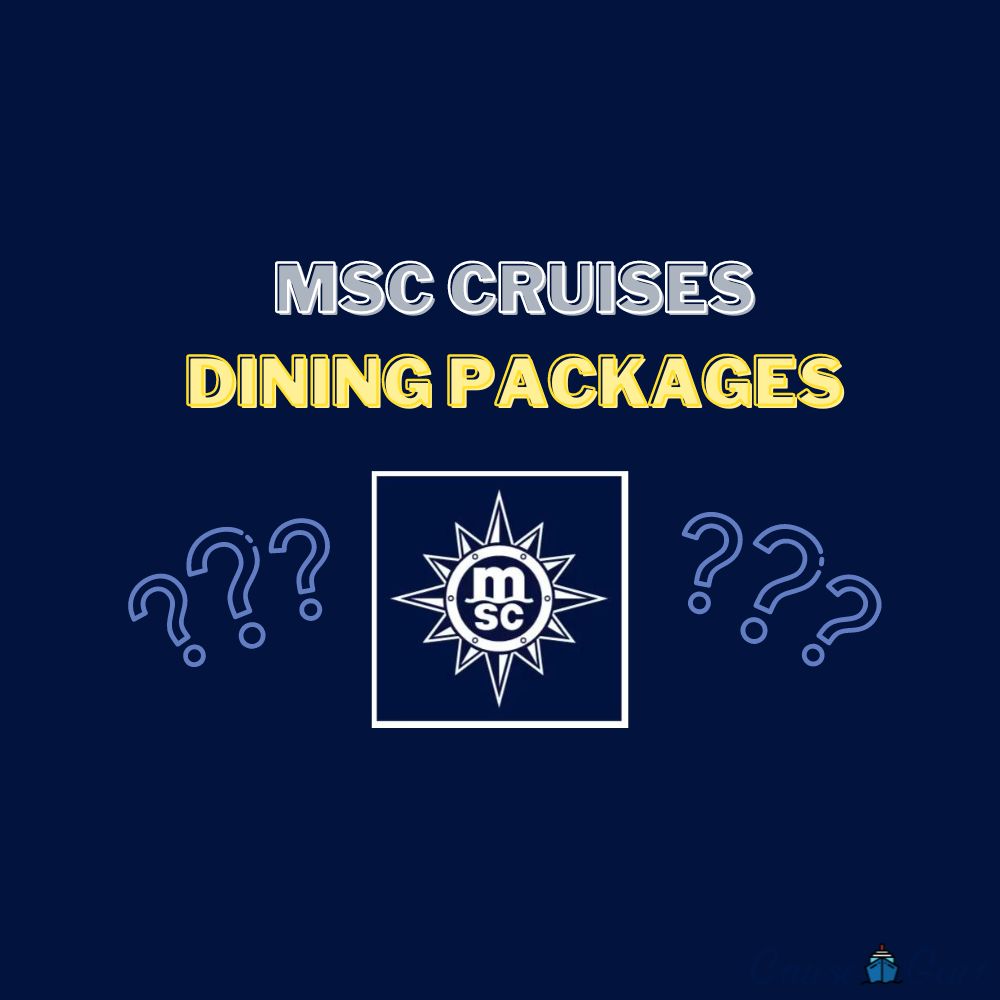 Most people boarding an MSC Cruise are faced with sales pitches immediately including staff selling drink packages, drink package upgrades, and dining packages. We're going to go over exactly what meals are included on an MSC Cruise and how the specialty dining experience packages work. This is based on our real-world experiences so you know whether or not an MSC Cruises Dining package is right for you.
Why do some cruisers think the Dining Packages are a rip-off on MSC Cruises?
They do not tell you the limitations of the dining packages before you buy! READ THIS FULLY to understand how these packages aren't really a great value for many passengers.
What are the Dining Packages / Dining Experiences on MSC Cruises?
The Dining "Experiences" as they call them, are a single meal at a specialty restaurant, usable during lunch or dinner.
MSC uses the term dining package and dining experience interchangeably, and it's hard to say that the dining package is anything similar to any other cruise line.
For example, if you purchase a dining package on an MSC Cruise, you are limited in most restaurants to a set menu and are NOT entitled to the entire menu. While you can substitute items that aren't included at half off the menu price, it falls short of what other cruise lines do for dining packages. So calling this a "dining experience" is a bit misleading, as your experience is pretty limited.
The biggest issue with the packages is not that there are limits but it's that when you're purchasing a Specialty Dining Package on MSC, they DO NOT TELL YOU ABOUT THE LIMITATIONS! During the sale process on board, you are not presented with menus that show the limited "Dining Experience Menu".
It's worth noting that if you purchase one of these dining packages and discover that what you were really craving isn't on the menu or included in the package, there are NO refunds of any sort on any package.
When you purchase the dining package you are able to only get what is shown in this box, and everything else is for a fee:
MSC Dining Package Prices
It's important to know that the packages are misleading in some regards. We've already mentioned the limited menu with the Dining Experience Packages but there's another. If you purchase the "Unlimited Dining Package", there is an important limit. You can only go to The Butcher's Cut TWICE ONCE (Updated as of August 2023). So it's not really UNLIMITED. These prices are PER PERSON and could vary slightly if you choose to wait to purchase on the ship versus purchasing the package before your cruise. Children get a 50% discount on the price.
| Dining Package | Price (Including Gratuity) |
| --- | --- |
| 3 Specialty Dining Experiences | $79 |
| 4 Specialty Dining Experiences | $99 |
| 5 Specialty Dining Experiences | $119 |
| UNLIMITED Dining Experiences * | $149 |
| Other experiences are available for shows which include dinner and show entry | Varies |
Prices as of 2023 – which may be promotional. * Unlimited was priced for a 5-day cruise and is not available on all ships
Save money, and purchase these specialty dining packages in advance
MSC Cruises heavily discounts add-ons and packages if a purchase is made in advance of the cruise. It's sometimes up to 40% less expensive to buy dining and drink packages in advance than it is to purchase while on the ship.
Do MSC Cruises include meals?
MSC Cruises include the Buffet and the Main Dining Room restaurant which you will be assigned for the duration of the cruise. So you certainly do NOT have to purchase any specialty dining package. The buffet is actually pretty good and the main dining room is adequate. For Pizza lovers, there are always tons of options and you'll never go hungry! In general, however, the food is repetitive and not known to be the best in the cruise industry. This is why you might want to consider a Dining Package on your next MSC Cruise if you're comfortable with the limitations.