Tamarind & Nami Sushi on Holland America – Menu & Review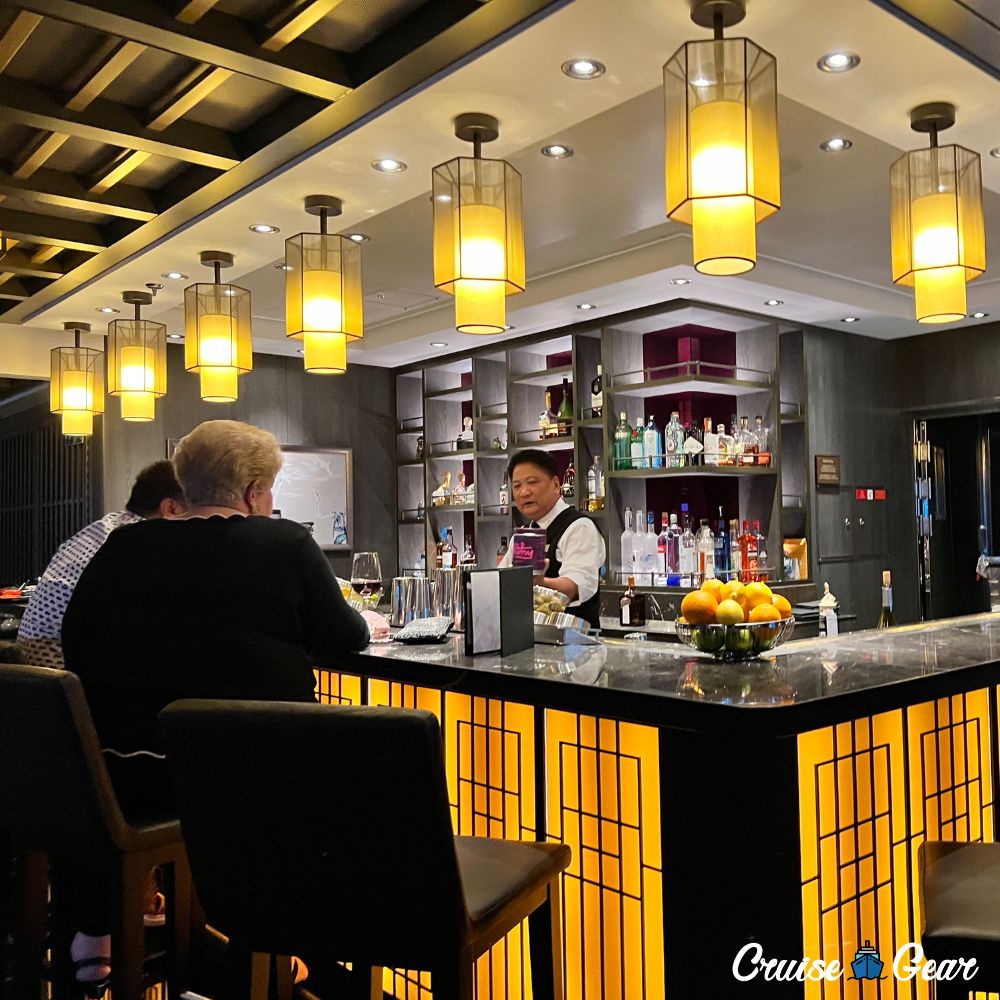 Tamarind is one of Holland America Line's newest specialty restaurants with an Asian-fusion menu featuring a variety of Asian-inspired bites and entrees. Within Tamarind there is also the Nami sushi bar (a la carte pricing) and the Tamarind bar which serves a unique cocktail menu and small bites.
Holland America Line says this about Tamarind:
Praised by Condé Nast Traveler for its cuisine "that rivals the finest restaurants in the country", Tamarind is the perfect place to explore the culinary traditions of Southeast Asia, China, and Japan. Paying homage to the elements of water, wood, fire, and earth, the menu features exotic dishes such as wok-seared lobster, barramundi (Asian sea bass) in banana leaf, and sushi, with chilled or warmed sake. And try our sushi specialties, which are made in collaboration with Culinary Council member and sushi chef Andy Matsuda.

Holland America
The food was really good and our fellow passengers were all fast to say that we should book Tamarind and try it ourselves. Would I say it rivals the "finest restaurants in the country" – definitely not, especially if you've dined at Asian restaurants like Zuma or Mr. Chow (subjectively, they're much better).
However, comparing it to other cruise line specialty fare, I would definitely rate it higher than average.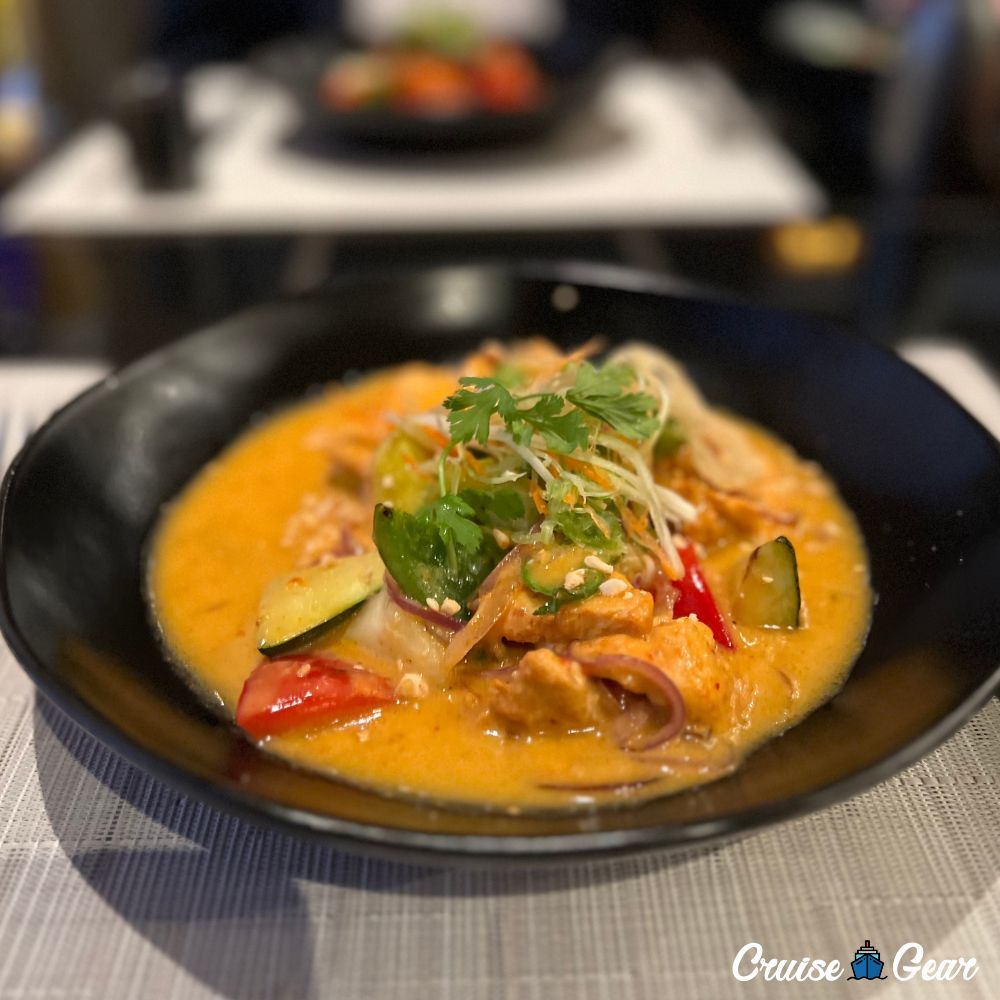 Tamarind Menu
Nami Sushi on Holland America Line
Nami Sushi sits within the Tamarind restaurant sharing the same atmosphere and vibe along with some menu items. The sushi is all A La Carte but is quite reasonably priced, better in fact, than most sushi restaurants on other cruise lines. The fish is fresh and the selection is basic but good. The only real "miss" on the menu is the appetizer selection. Anything "tempura" is not terribly good and all tastes the same. The edamame is the most confusing presentation of this classic starter. The edamame was shelled and presented in a bowl full of sauce. It was more like a bean soup than it was edamame. It's safe to say, avoiding the starters and saving your appetite for the signature rolls and sushi are the best option!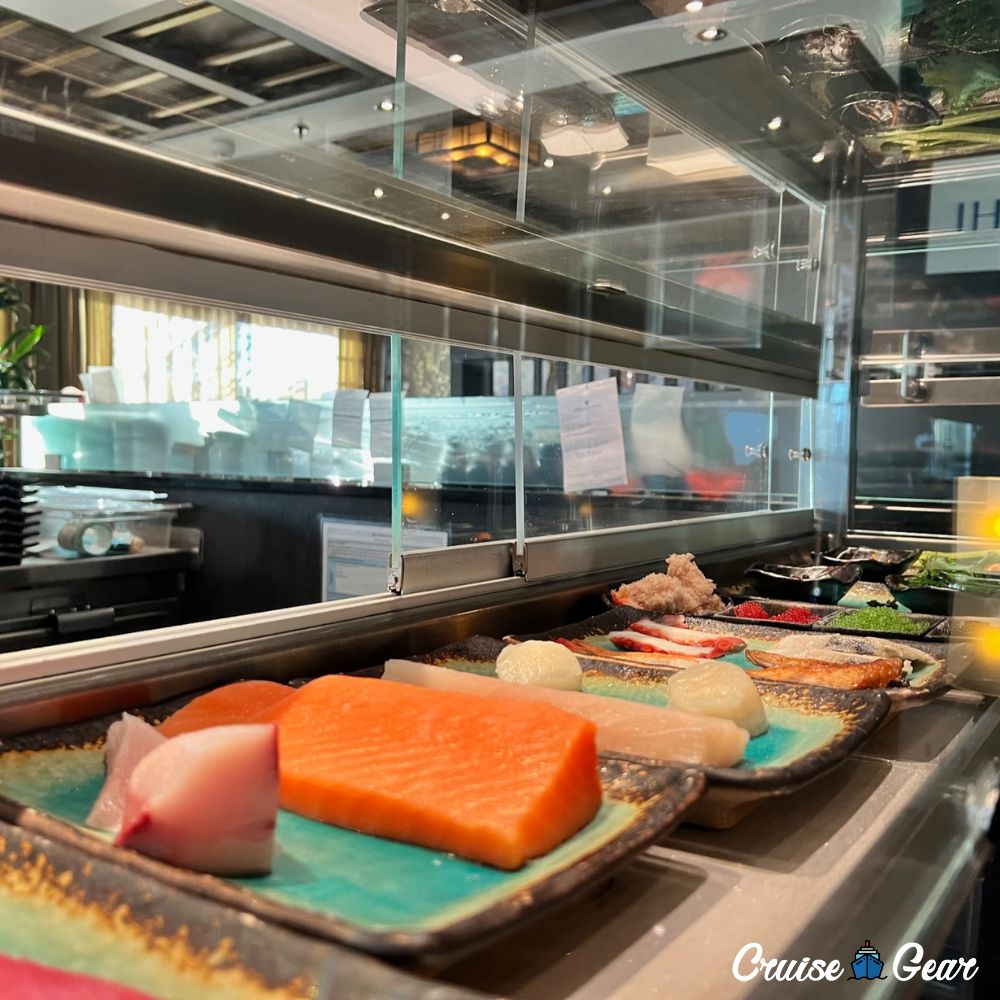 Nami Sushi Menu
Tamarind Bar Menu
The bar inside of Tamarind is quite the spot that goes undiscovered during most voyages. It is a quiet corner hidden in the back of the restaurant that has seating for about a dozen people plus additional lounge seating. You don't have to be booked into Tamarind to enjoy the bar. In fact, they even have a separate menu of bar snacks if you're looking for small bite. This space is a great alternative to other bars on the ship as they get busy pre-dinner. The Tamarind bar is almost never full.
What does Tamarind on Holland America Cost?
Tamarind has a flat cover charge of $29 per person plus 18% gratuity / service charge ($34.22). (Kids eat half price when ordering from the kids menu)
Which ships have Tamarind?