Kaito Sushi & Teppanyaki Menu on MSC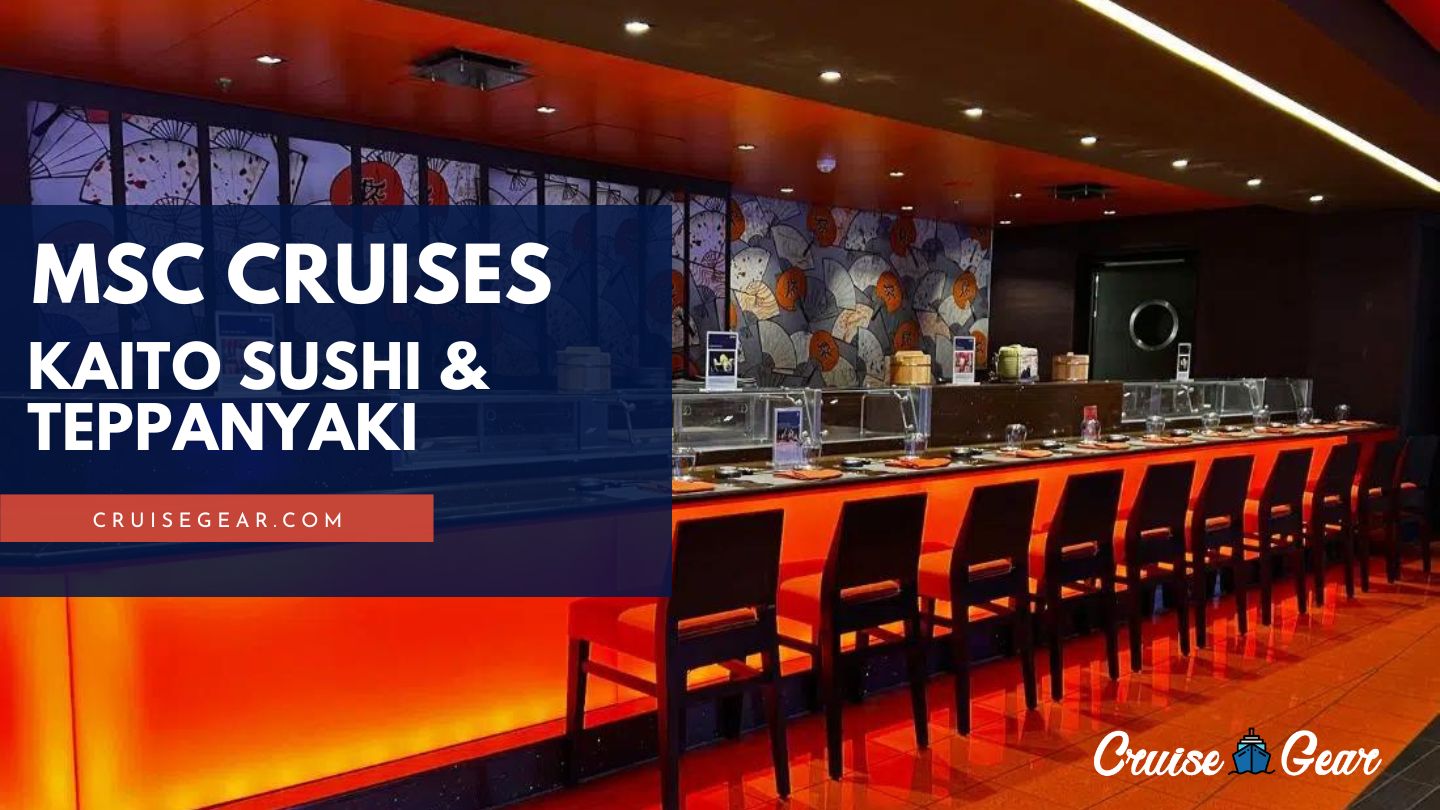 The Sushi and Teppanyaki restaurants on MSC Cruises are part of their specialty dining and have a separate charge.
While Kaito Teppanyaki requires an extra fee per person (see attached menus), Kaito Sushi Bar charges additional fees based on the dishes ordered a la carte. However, guests can also enjoy a set tasting menu as part of selected dining packages or as a free gift for Voyager's Club members who reach the highest level, Diamond.
Is the Sushi restaurant worth it on MSC?
I made it a point to try Kaito Sushi several times on my last journey both for lunch and dinner. With the specialty dining package, the options were limited to a fixed set of items which were all a bit hit or miss with prep and food quality. On the third visit, I decided to try ordering from the rest of the menu which was discounted 50% for each item since I had a dining package.
The a la carte items were more interesting and better prepared so my conclusion was after several times at Kaito Sushi, that using a "dining experience' or dining package credit wasn't worth it but a quick bite from the a la carte menu was the better choice.
Kaito Sushi Menu on MSC Cruises
Kaito Teppanyaki on MSC Cruises
A meal at Kaito Teppanyaki is not just about delicious Asian flavors but also provides entertainment with acrobatic preparation by specialized chefs. Guests can enjoy catching flying pieces of frittata, seeing a rice snake slithering toward their plates, or even eggs cracked and scrambled on the table in front of them.
If you're using a dining package credit, there is a surcharge for booking at the teppanyaki restaurant ($10). It's great for entertainment value and the food is really good too. Is it worth it? If you're looking for a bit of entertainment and a way out of the Main Dining Room fiasco, then it's definitely one of the better options, even if it is an extra charge.
Kaito Teppanyaki Menu
What to know about the Sushi bar and Teppanyaki on MSC Cruise ships
If you choose to use a dining package credit at the sushi bar, you'll notice that you are required to order the "Dining Experience". You can substitute items from the dining experience for a 50% discount.
Kaito Teppanyaki can be found on the Meraviglia, Grandiosa, Bellissima, and Virtuosa, while Kaito Sushi Bar is available on the Musica, Poesia, Lirica, Meraviglia, Grandiosa, Bellissima, and Virtuosa.
Kaito Sushi is on Seashore, Virtuosa, Grandiosa, Bellissima, Meraviglia, Poesia, Musica and Lirica
Learn more about MSC Specialty dining restaurants